The market seems to be holding in this area for the last few weeks. Our chart of the $SPX marks a break of one of the moving averages that the indexes have been staying below. The 20 day moving average in blue is behind us now and a move up to the 4450 level would get us back to the 200 DMA moving average.
The best performing sector this month continues to be the energy sector. The histograms below show the broad breadth of the rally over the last five days with every sector turning higher since the Options Expiration day.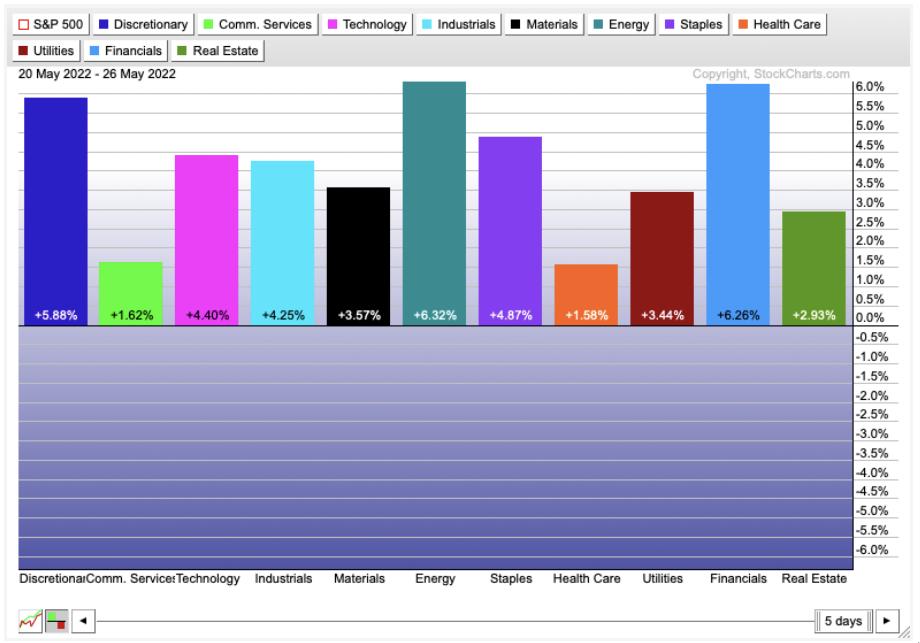 Consumer Discretionary was beaten down the most, and it has been one of the strongest during the bounce. Below are the biggest industry bounces this week. The steel, industrial and non-ferrous metals indexes were a surprise for me. Also, a lot of automobile industry relationships.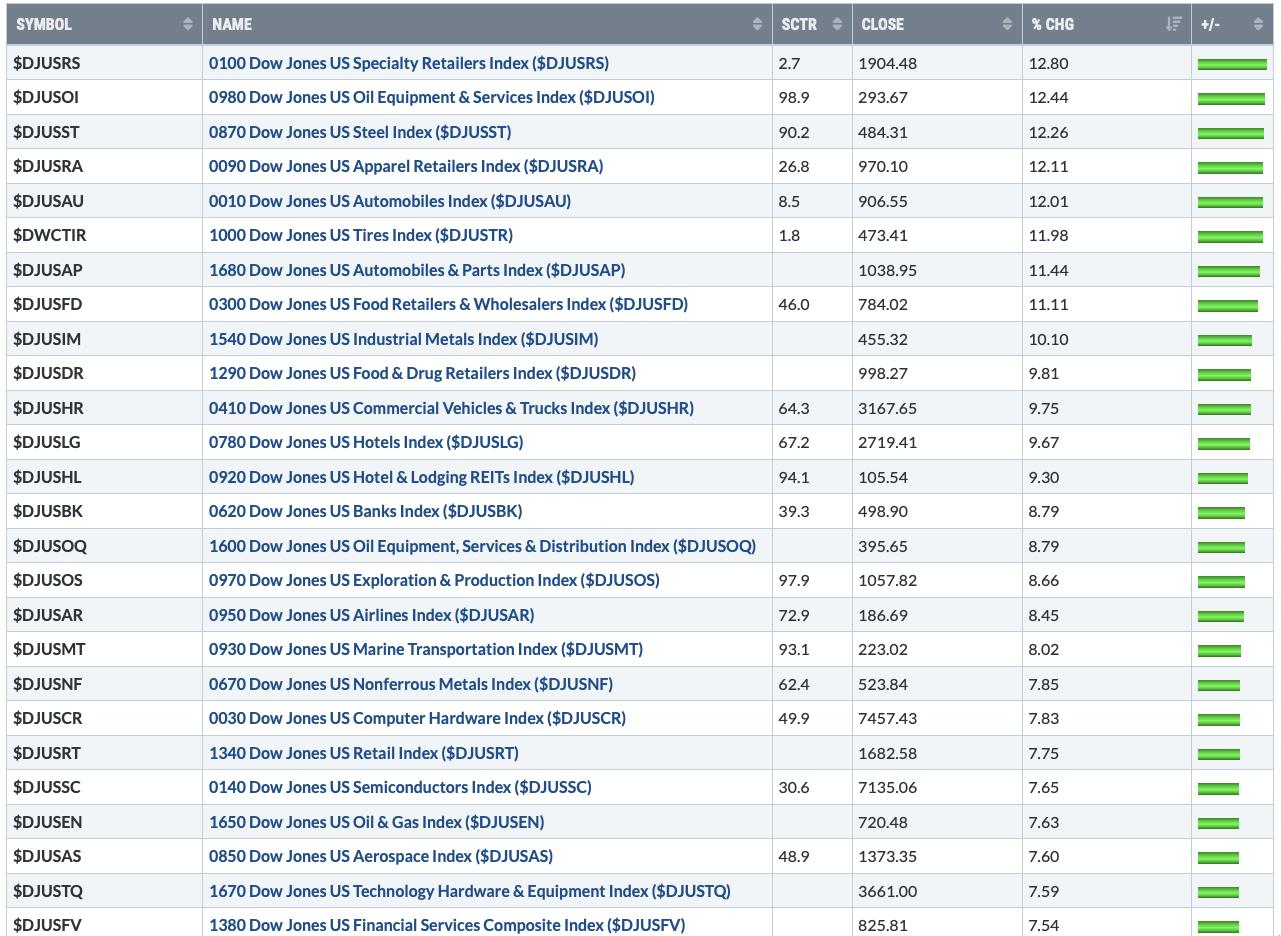 The charts are changing!
I'll be producing a weekend video and newsletter for clients with the full market review as this rally starts firing up. We'll also be hosting the OspreyStrategic monthly conference call on Monday. If you are interested in finding some great ideas at an opportune time, consider the $7 monthly trial at OspreyStrategic.org this weekend.
About the author:
Greg Schnell
, CMT, is a Senior Technical Analyst at StockCharts.com specializing in intermarket and commodities analysis. He is also the co-author of
Stock Charts For Dummies
(Wiley, 2018). Based in Calgary, Greg is a board member of the Canadian Society of Technical Analysts (CSTA) and the chairman of the CSTA Calgary chapter. He is an active member of both the CMT Association and the International Federation of Technical Analysts (IFTA).
Subscribe to
The Canadian Technician

to be notified whenever a new post is added to this blog!