BackupVault is a cloud backup service for small, mid-sized, or large enterprises. It was launched in 2004 by Redstor, a leading European cloud data management provider. BackupVault lets you upload files to the cloud and recover them at any time with no stress. It stores data exclusively in UK-based data centers, so it is most suitable for businesses based in the country or neighboring European nations. 
We tested BackupVault extensively to give you a detailed, impartial review. We evaluated it based on specific criteria, including pricing, features, ease of use, customer support, etc..
Plans and pricing
BackupVault doesn't have standard pricing. It requires you to contact the company directly for a quote. However, the company offers some basic price estimates. 25GB of storage costs $300 per year, 500GB costs $1,100 yearly, and 2TB costs $4,800 yearly. It's pretty expensive compared to rival backup providers. It charges almost six times as much as some competitors. 
BackupVault offers a 30-day free trial period for whichever plan you purchase from the company.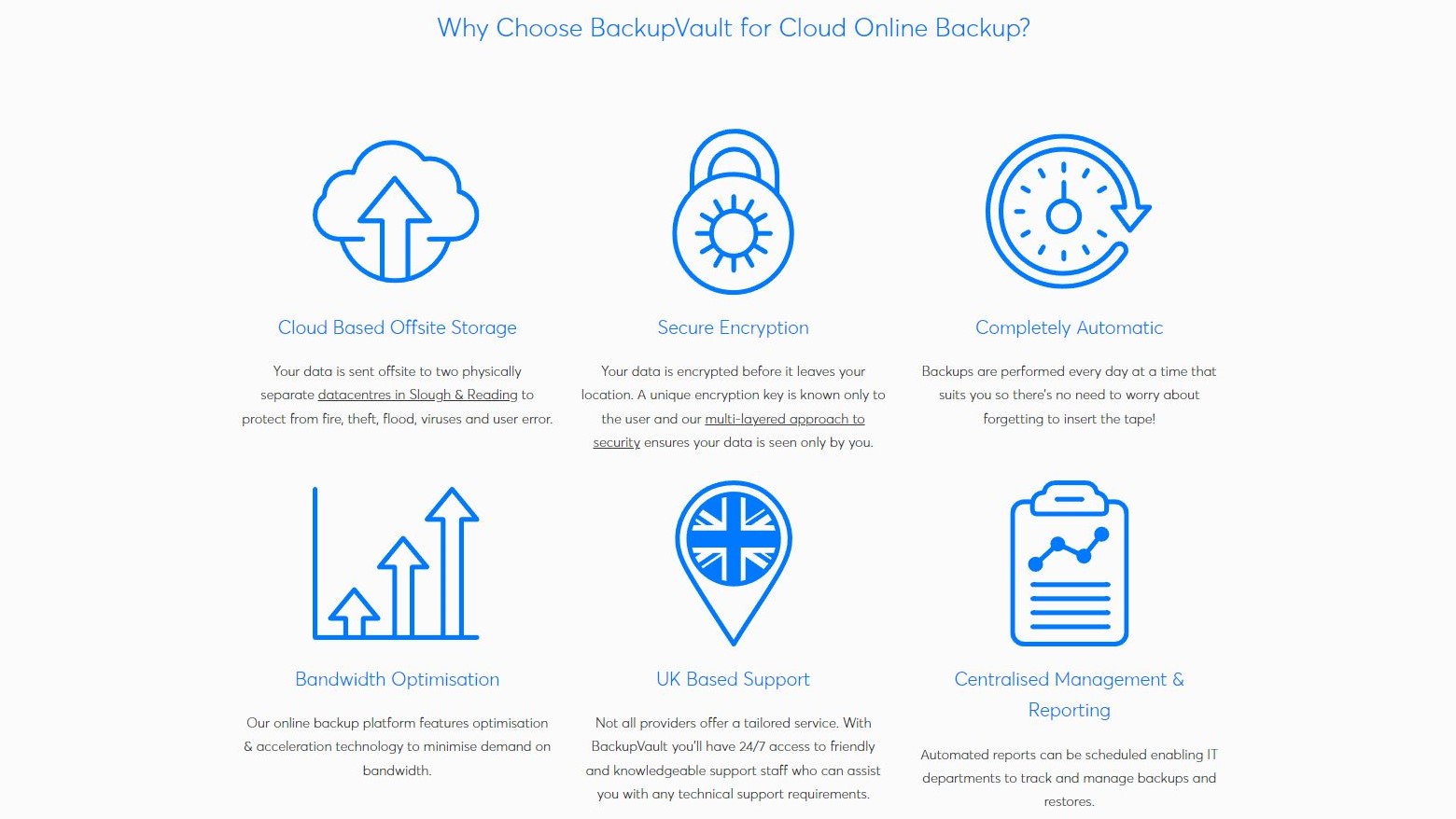 Features
BackupVault has many features that help you backup data and recover them easily. They include;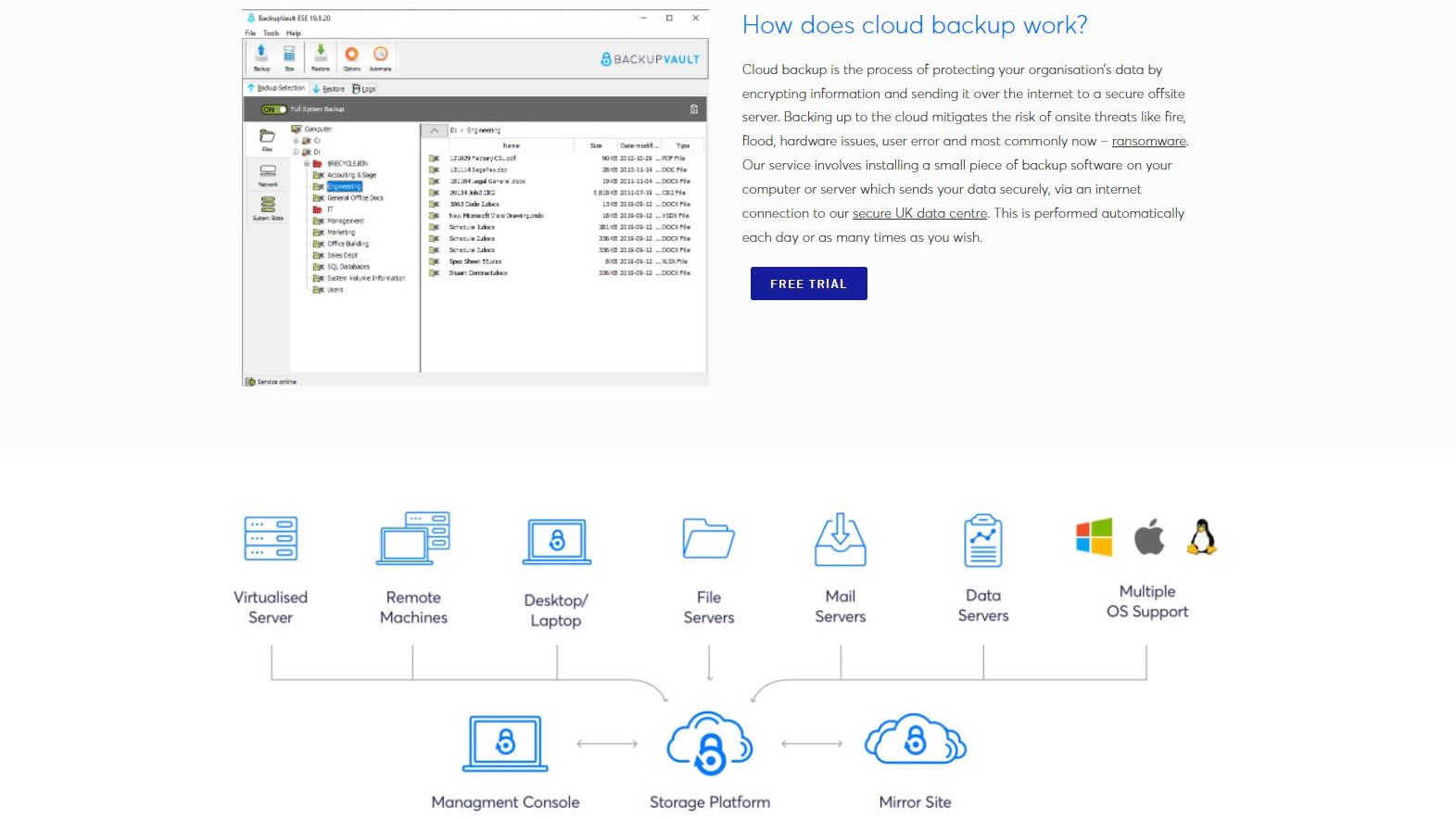 Cloud Backup
You can upload data directly from your PC or server to BackupVault's data centers for storage. You'll need to install the BackupVault software on your computer or server for this purpose. You can set it to send data as often as you wish automatically. 
This feature ensures frequent data backups and recovery at any time.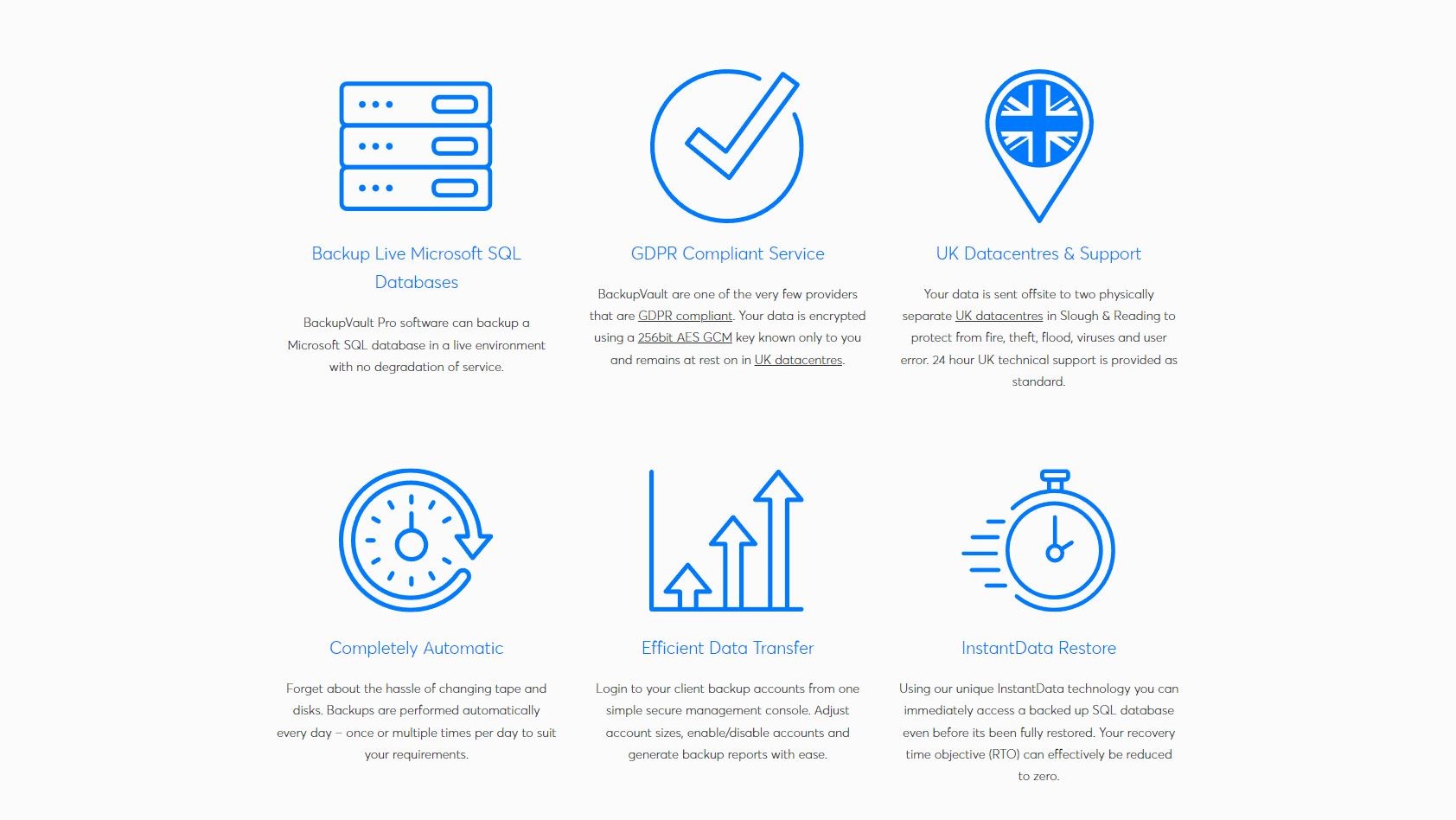 SQL Backups
BackupVault lets you back up Microsoft SQL databases easily. Many businesses use Microsoft SQL databases to power their day-to-day operations but often don't back it up and consequently expose themselves to potential data loss. BackupVault averts this exposure by letting you constantly upload the contents of the database directly to its servers and recover them at any time.
Microsoft 365 Backup
Many businesses use Microsoft 365, a suite of productivity apps offered by Microsoft. It includes Microsoft Word, Excel, PowerPoint, Outlook, and many other tools delivered as a single subscription package. BackupVault lets businesses back up all the content of their Microsoft 365 software suite and recovers them at any time. 
Google Workspace Backup
Google Workspace is a collection of productivity and collaboration tools Google offers to businesses, similar to Microsoft 365. It includes Gmail, Google Drive, Google Docs, Google Sheets, etc. BackupVault lets businesses back up all their Google Workspace data effortlessly.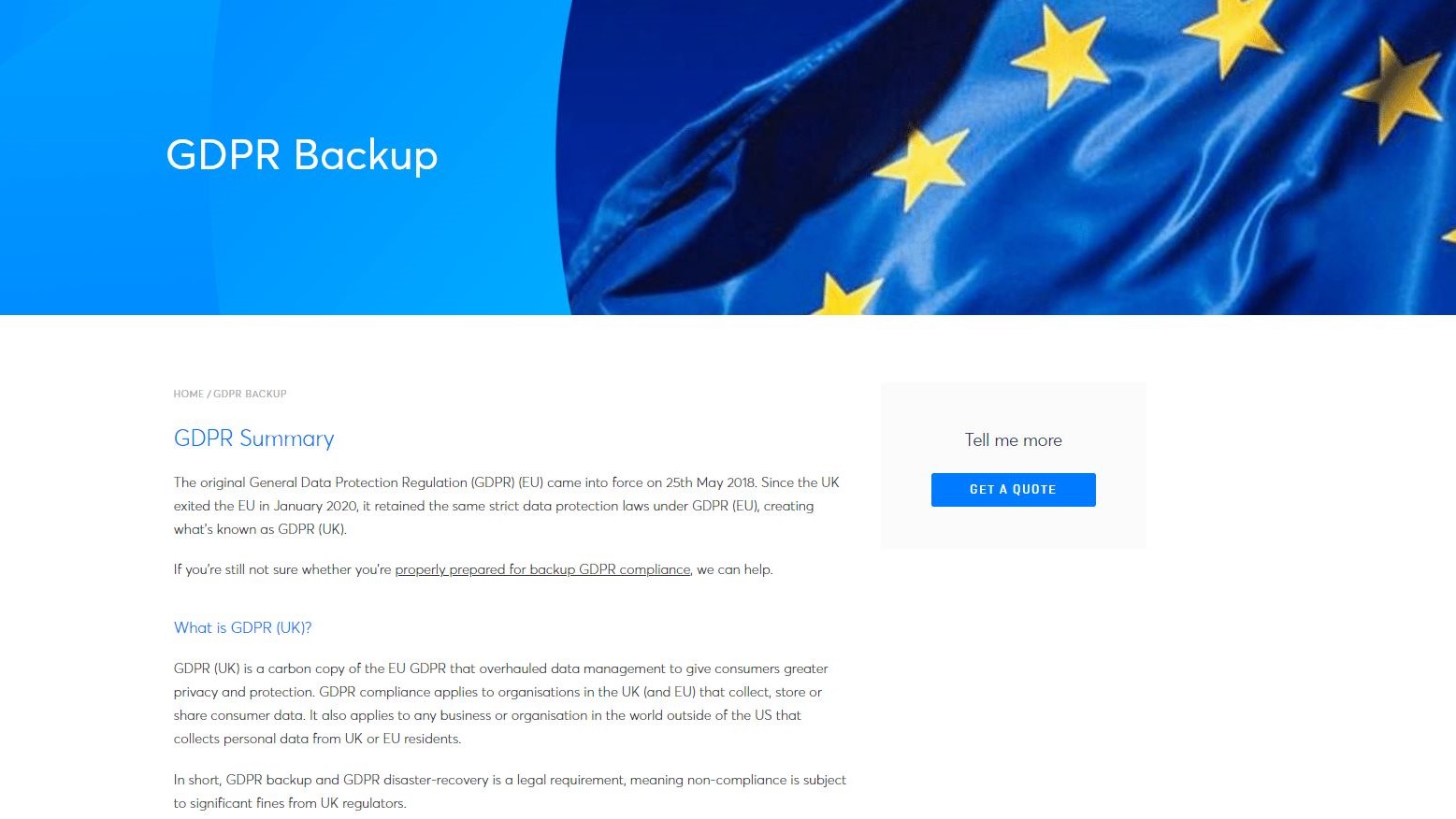 GDPR-Compliant Backups
General Data Protection Regulation (GDPR) is a regulation in European Union (EU) law concerning consumer data protection by businesses that collect them. Despite the UK exiting the EU in 2020, it retained the same strict data protection laws under GDPR (UK). 
Companies doing business across Europe must protect consumer data, including backups. They must ensure that customers can access, correct, or request the deletion of their data. BackupVault enables businesses to create GDPR-compliant backups conveniently.
Encryption
BackupVault protects all data backups hosted on its data centers 256bit AES (Advanced Encryption Standard) encryption. It encrypts your backups with a key that only you can know. This way, only people you permit can access your backups.
BackupVault also uses Secure Sockets Layer (SSL) technology to protect data in transit from a user's PC to its data centers. Likewise, the company's data centers have 24-hour security on patrol.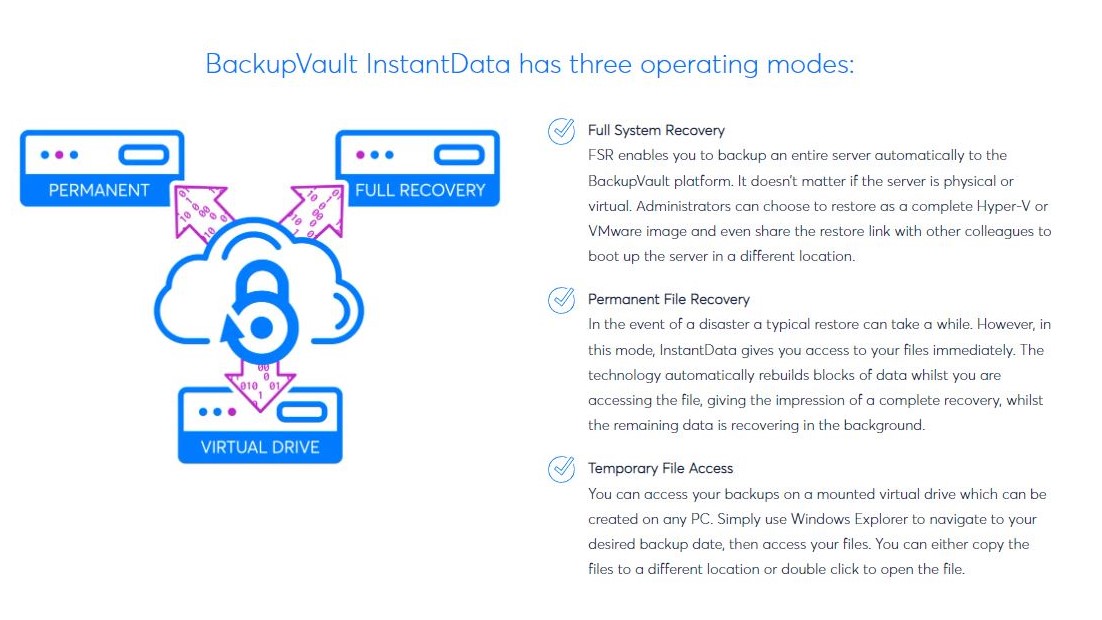 InstantData
InstaData is a feature that gives you access to your data backups instantly. You don't have to waste time to recover your data when you need to. 
Interface and in use
To use BackupVault, you first indicate interest on its official website. You can fill out a form to get a direct quote from the company for whichever backup service and how much storage you want to use. Afterward, you'll wait for an email response. The company typically responds in a few hours. After answering and haggling deal terms, BackupVault gives you access to its platform.
To use BackupVault, you'll need to download an app on your computer or server from which you'll upload backups. The app has a pretty good interface and is easy to navigate. You can send backups automatically to BackupVault's servers from the app, even when you aren't available in person.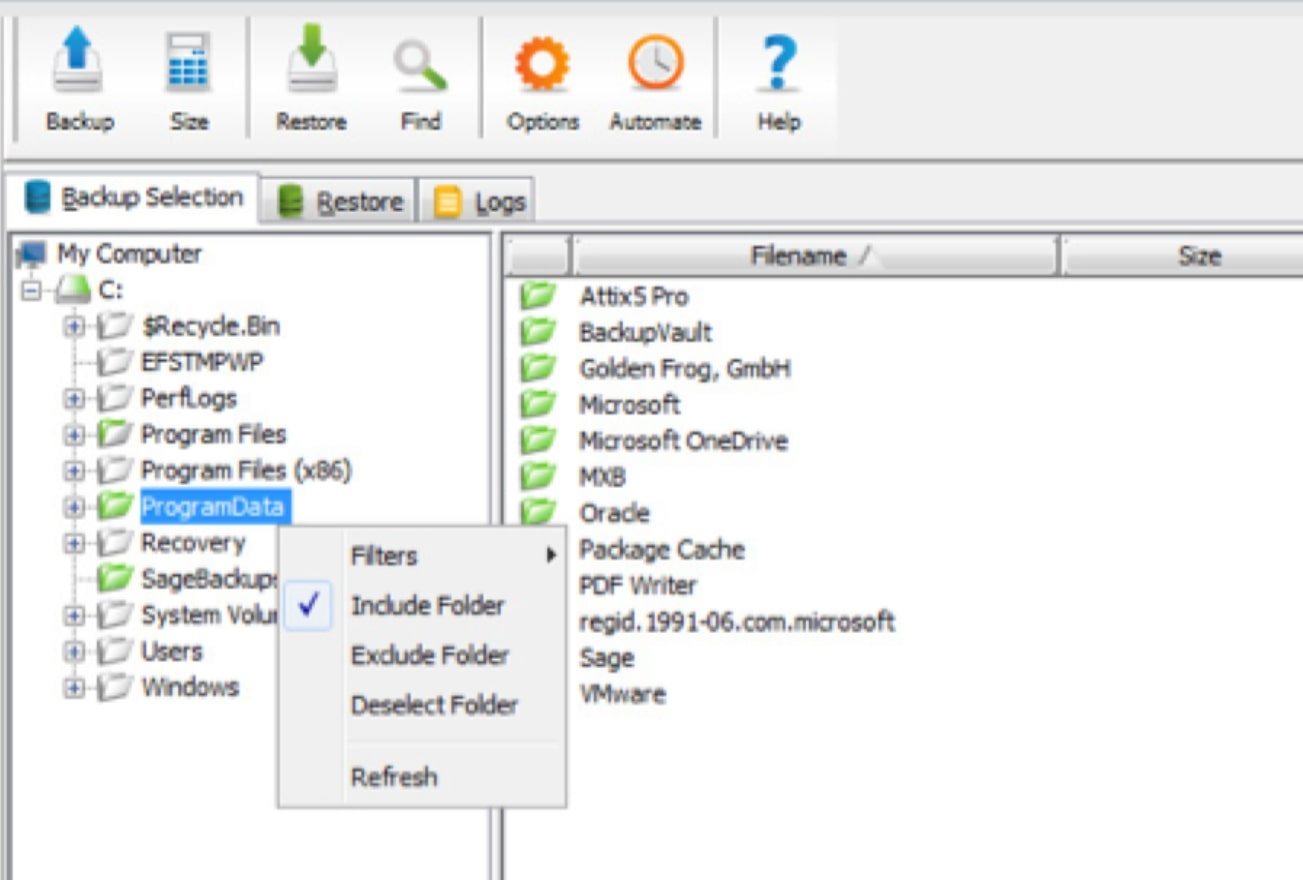 BackupVault has a straightforward interface. However, one drawback we observed is that there's no app supporting mobile device backups.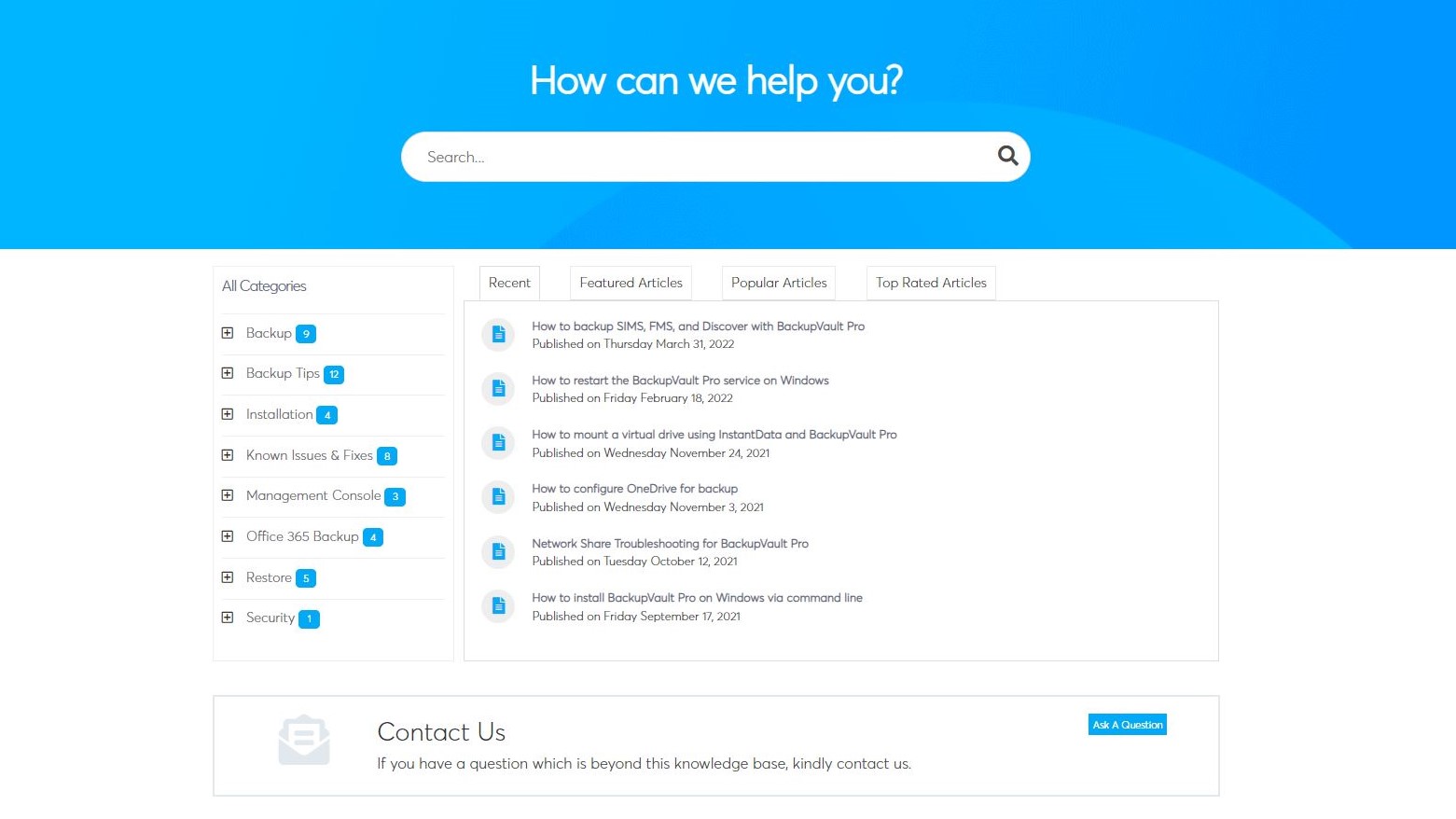 Support
BackupVault offers customer support through telephone and email. The support is available during U.K. business hours, not 24/7. The company doesn't offer live chat support. BackupVault also has an extensive knowledgebase for those who prefer to find answers to common questions on their own.
The competition
Common BackupVault alternatives include Backblaze Business Backup, Carbonite, iDrive, and Acronis Backup. They offer similar data backup and recovery functionalities, but BackupVault is considerably more expensive than them. 
Final verdict
BackupVault is a reliable data backup and recovery tool, especially for European businesses. It lets companies store critical data online and retrieve them at any time. BackupVault is very secure, dependable, and easy to use. However, we noticed some drawbacks, such as being expensive and not supporting mobile device backups.